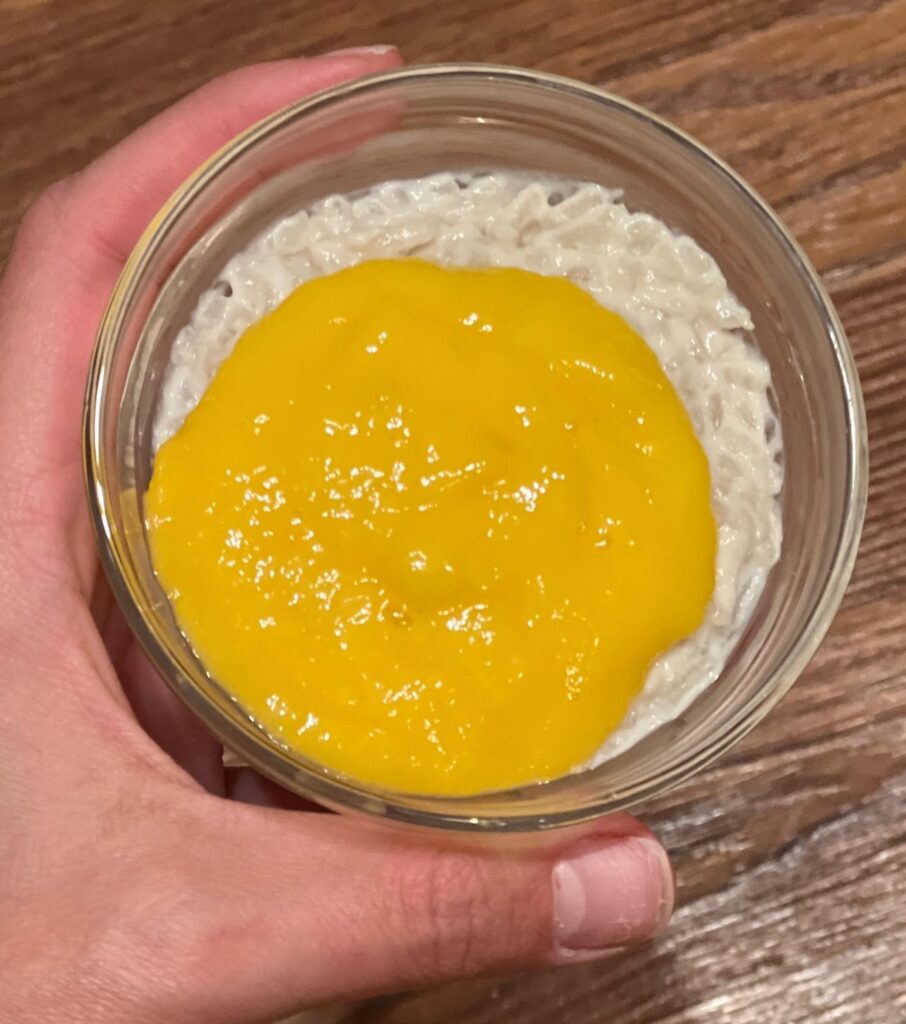 Ingredients
1 ½ cups long grain white rice
2 cups water
3 cinnamon sticks
3 cups full fat coconut milk
⅓ cup maple syrup or more to taste
½ tsp vanilla
¼ tsp cinnamon
1-2 cups frozen mango (defrosted)
Directions
Add rice, water and cinnamon sticks to a large saucepan or dutch oven and bring to a boil. Boil rice for 8-10 minutes, or until the rice has absorbed the water.
Remove cinnamon sticks and add coconut milk, syrup and vanilla then stir. Bring mixture to to a boil. Reduce heat to simmer and simmer for 15-20 minutes, stirring occasionally. Taste test and add more syrup and/or ground cinnamon if desired.
Place in the refrigerator for a few hours.
Place defrosted mango in blender and blend until pureed, place on top of rice pudding and enjoy!