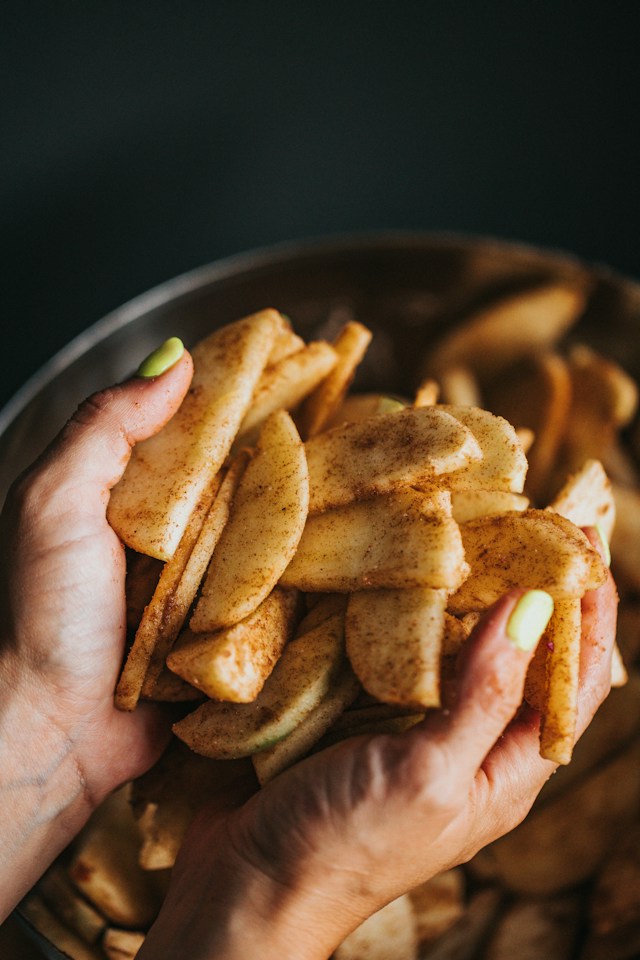 Ingredients
1 large apple
1 TBSP coconut sugar
2 TBSP grassfed butter or vegan butter
Cinnamon powder
Nutmeg
Dash of vanilla extract
Directions
Cut Apple into large slices (I cut mine into circles). Then place on a parchment paper covered baking sheet.
Melt butter then stir in coconut sugar, a little cinnamon, a little nutmeg and a dash of vanilla extract. Mix to combine.
Brush mixture on each apple. Cook at 360 degrees F for 20-25 minutes.
Enjoy with a scoop of frozen coconut whip or by itself!