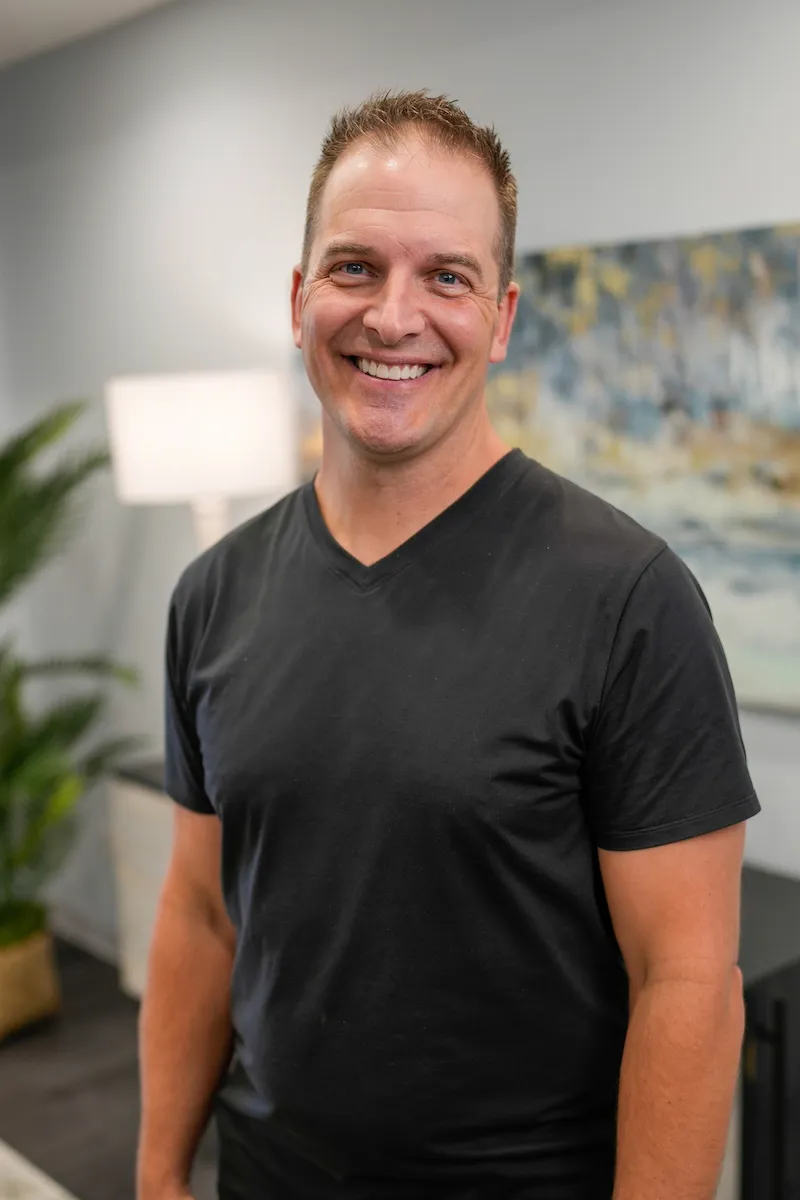 DC, CLS, PN1, Chief Executive Officer, Owner
Greg Mongeon is a father to 5 active kids, husband to the love of his life, functional medicine doctor, speaker, and leader. His philosophy is the doctor of the future is YOU! And Dr. Greg is actively empowering his clients through mentoring, self-care and optimizing mindset.
He not only treats people locally but also treats people from all over the world. He devotes his time to treating people. His passion for connecting with people, providing hope and understanding with autoimmune disease and uncovering the root cause, is what separates him from others in the field.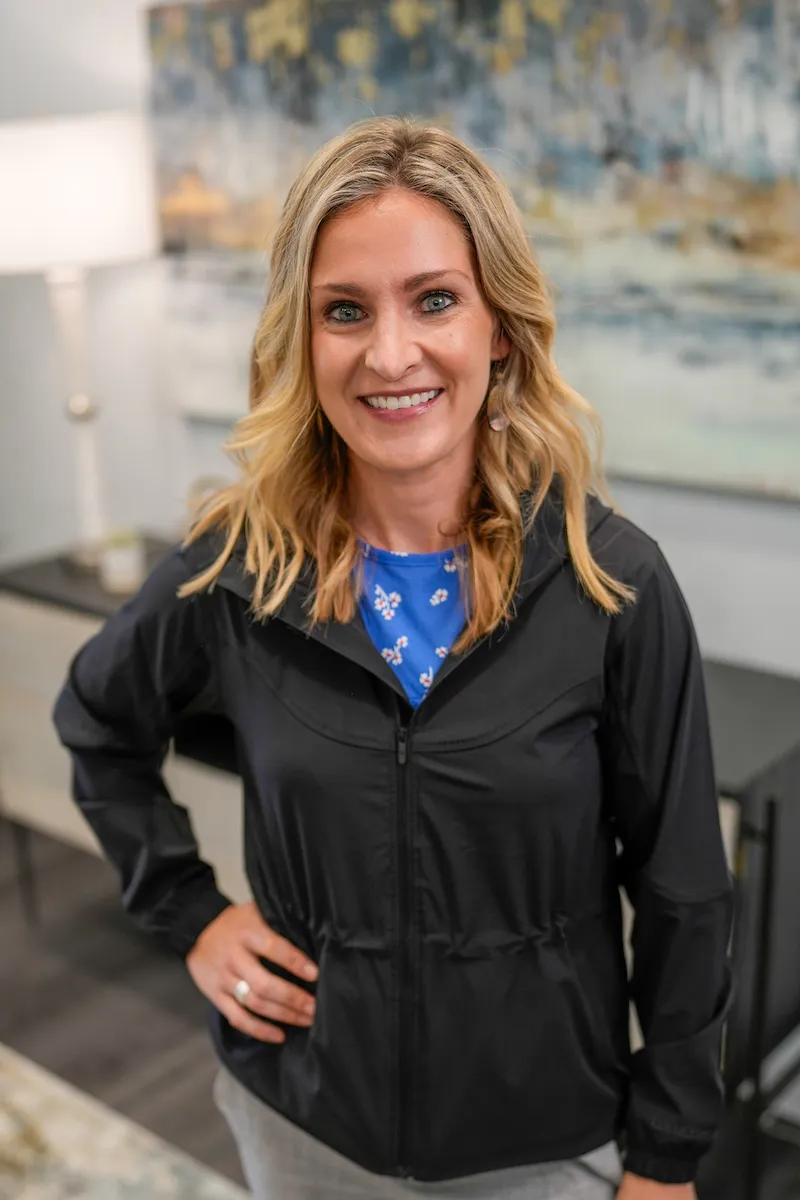 Hi, I'm Emily! I started my career over 15 years ago as a registered nurse in the intensive care unit, which is where I learned the importance of delivering individualized care. In 2013, I graduated from California State University with my Master's Degree and subsequently worked as a nurse practitioner in the ICU and palliative care settings before finding my calling in functional medicine. I love the whole person approach to functional healthcare and see it as my mission to create tailored treatment plans that address the root causes of illness.
I am a wife and mom to three amazing kids, which is an answer to many prayers! My own fertility struggles brought about my passion for natural reproductive health and fertility. Through research, I have recognized the impact of our environment, lifestyle choices, and genetics on our wellbeing and the delicate balance of our hormones. I strive to empower my patients through education to take control of their health and lifestyle to ultimately achieve positive outcomes.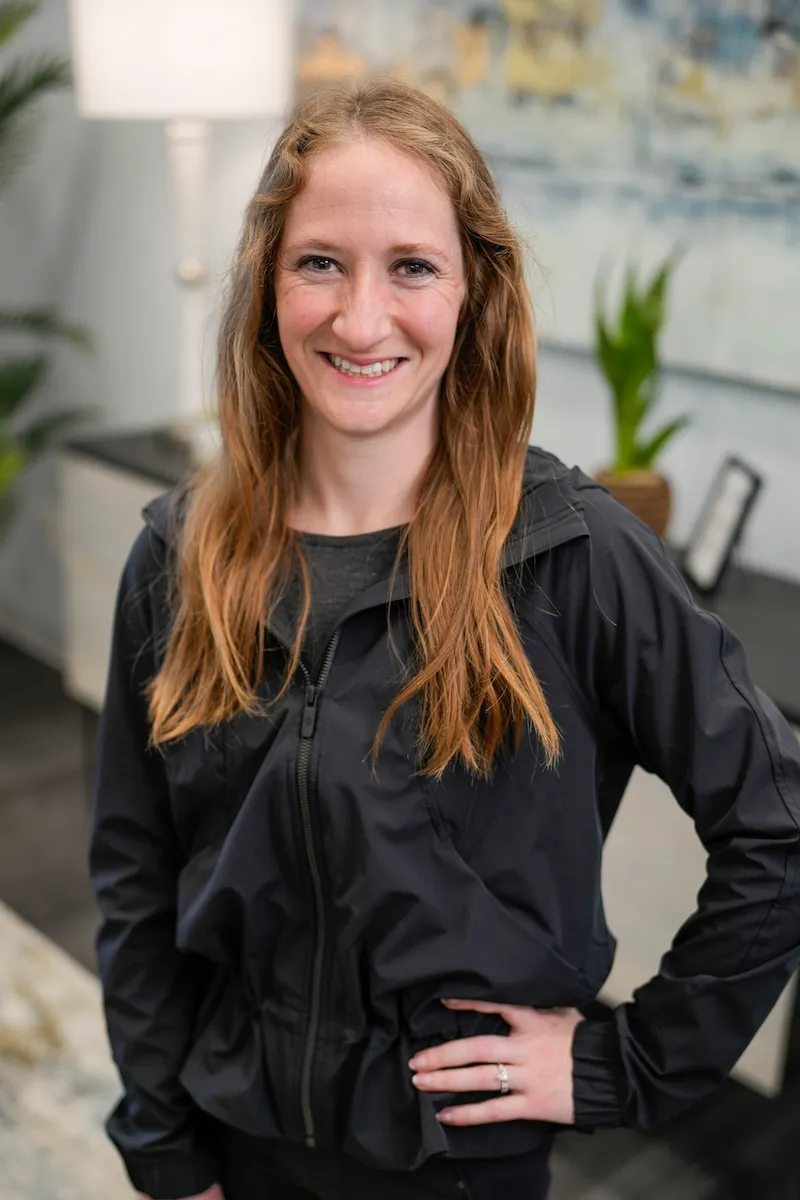 Board Certified Health and Wellness Coach
Hi, I'm Lauren. You can catch me in my spare time spending quality time with family and friends. I am the "fun auntie" to my niece and two nephews, and recently added wife and mom to my titles! Reading, learning, walking, hiking, and enjoying a nice bonfire are some of my favorite things. 
I have my BS in Exercise Sports Science and a Minor in Nutrition. I am a National Board Certified Health and Wellness Coach and Certified Lyme Specialist. Before transitioning into the functional medicine world, I spent seven years as a health coach in the weight loss industry. There is nothing that fills my cup more than listening to you all reflect on your positive progress. I feel blessed to be a part of your journey.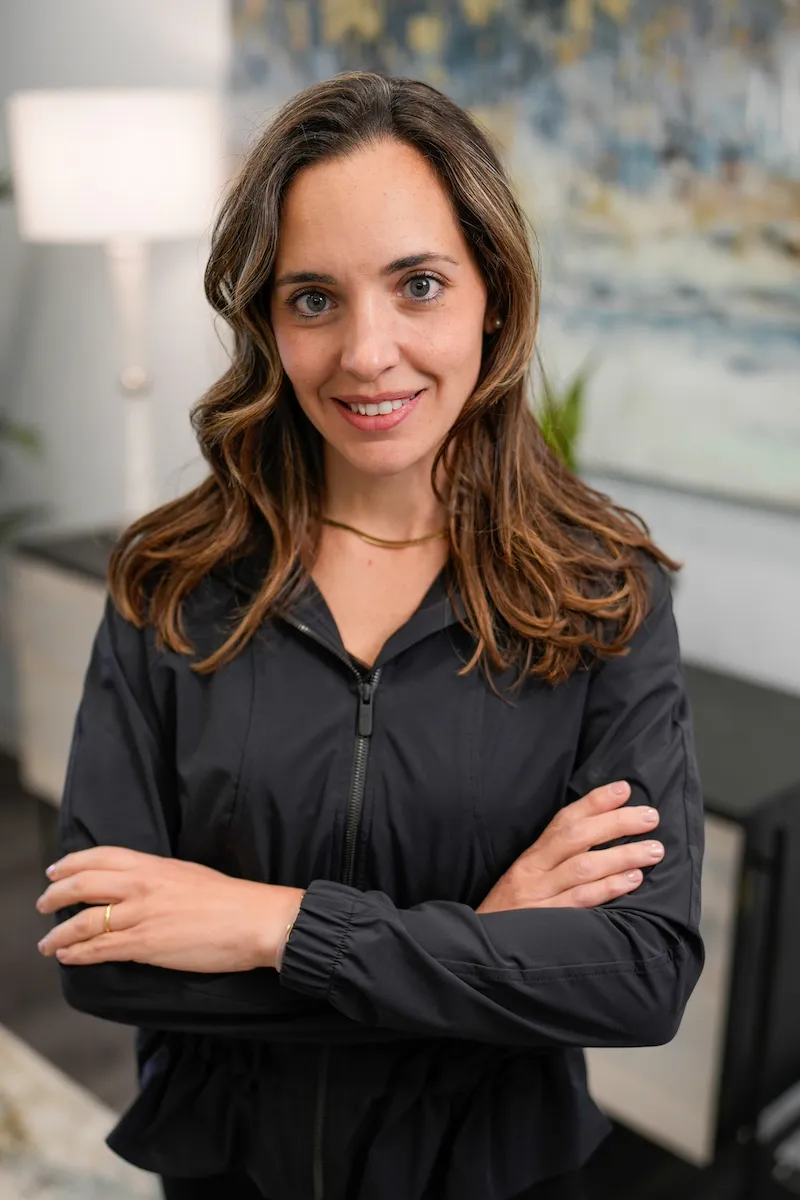 Health and Wellness Coach
Hello, I am a graduated Medical Surgeon from the Universidad Panamericana, one of the most prestigious medical schools in Mexico; also a Mayo Clinic Certified Wellness Coach, a Dr. Sears Wellness Institute Certified Health Coach, and an Associate of Complementary and Alternative Medicine.
I am a wife and a mother of three kids, who are the engine of my life. I am passionate about health and wellness and committed to guiding you in identifying, establishing, and achieving your goals towards better health and the best version of yourself. And just like John said in his third letter, I pray that all may go well with you and that you may be in good health.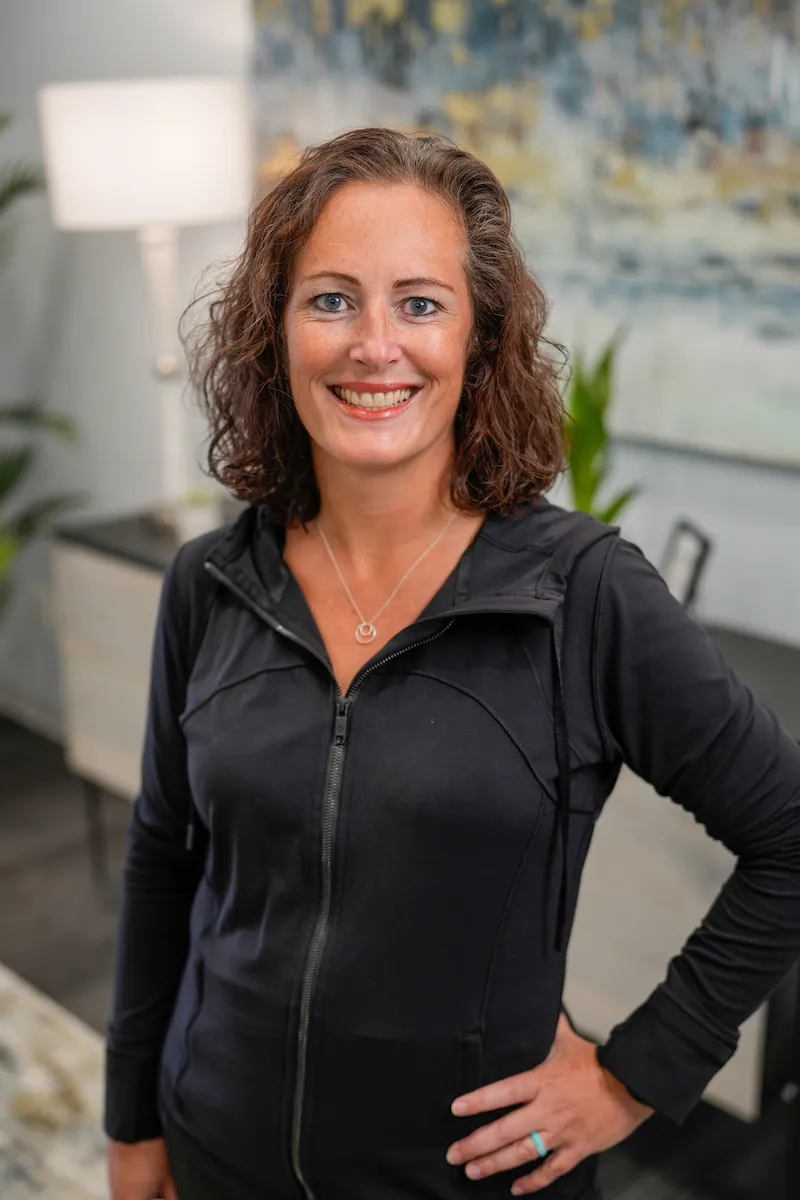 RN, BSN, MS, Health & Wellness Coach
Hi, I am Maren, one of the health coaches here, and I love helping people with lifestyle and health behavior changes. Finding Dr. Greg and his team has been a tremendous blessing and I am excited for everything I will be able to do for our clients, bringing in my 22 years of nursing experience as well as coaching strategies.
Outside of work, I am a mentor for Treehouse, whose mission is to end hopelessness among teens and provide a safe space to find support and belonging.
You can also find me running, hiking with my family, reading, and experimenting with something new in our garden every year!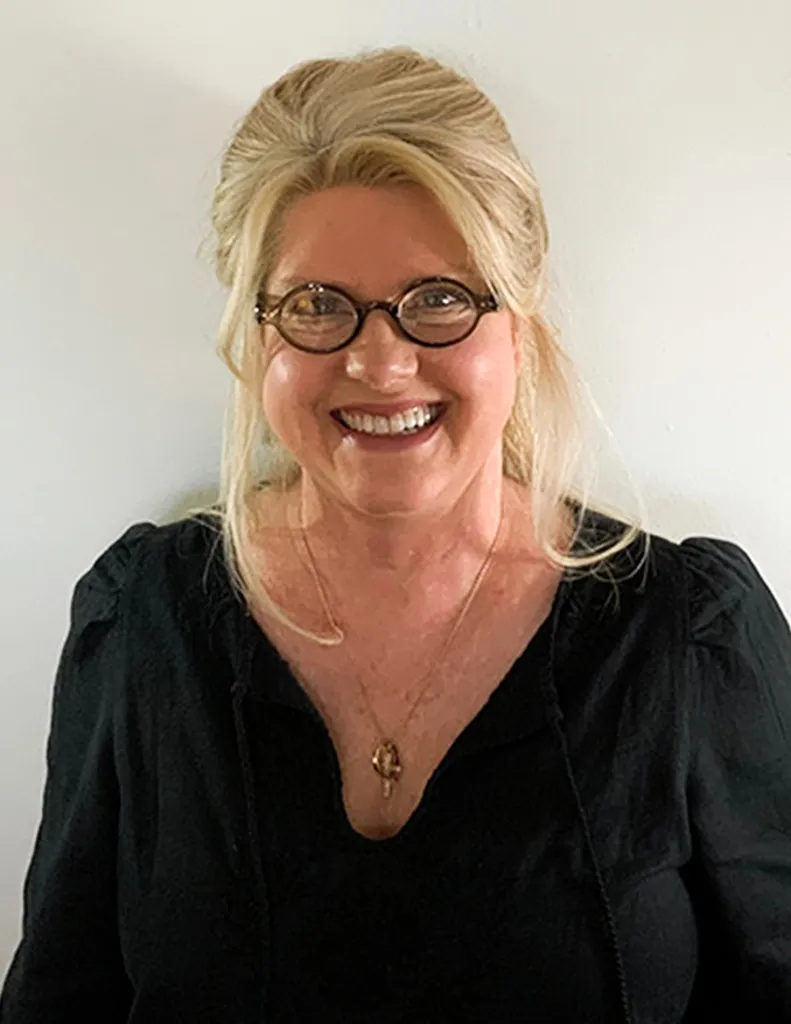 CLS, Health & Wellness Coach
I'm a Turn Chronic Illness into Wellness Coach with an emphasis on the toll disease takes on emotional health. My joy is coaching people how to support their bodies so they can respond to wellness. I include mind-body nourishment coaching tools to enhance healing from the soul to the cell. Wellness is about our personal growth as well as our cells, mitochondria and diet!
No doubt, chronic illness is a "ride." The challenges are intense. My coaching includes getting to the hidden wisdom of this miraculous adventure.
I was born and raised in Minneapolis. My educational career took me from exercise science to becoming a Minnesota-licensed educator. I taught for years before taking a summer position working with rare diseases, eating disorders and disabilities. It was at that point I realized that new and alternative measures were needed to promote health and wellness. My passion for which continues today, nearly a decade later. I left my teaching career, recertified as a personal trainer and became a weight loss management specialist. This led me to become a graduate of the Health and Wellness Coaching program at Mayo Clinic. Faith is my inspiration and guides me on my own journey of well-being. Romans 8:38-39.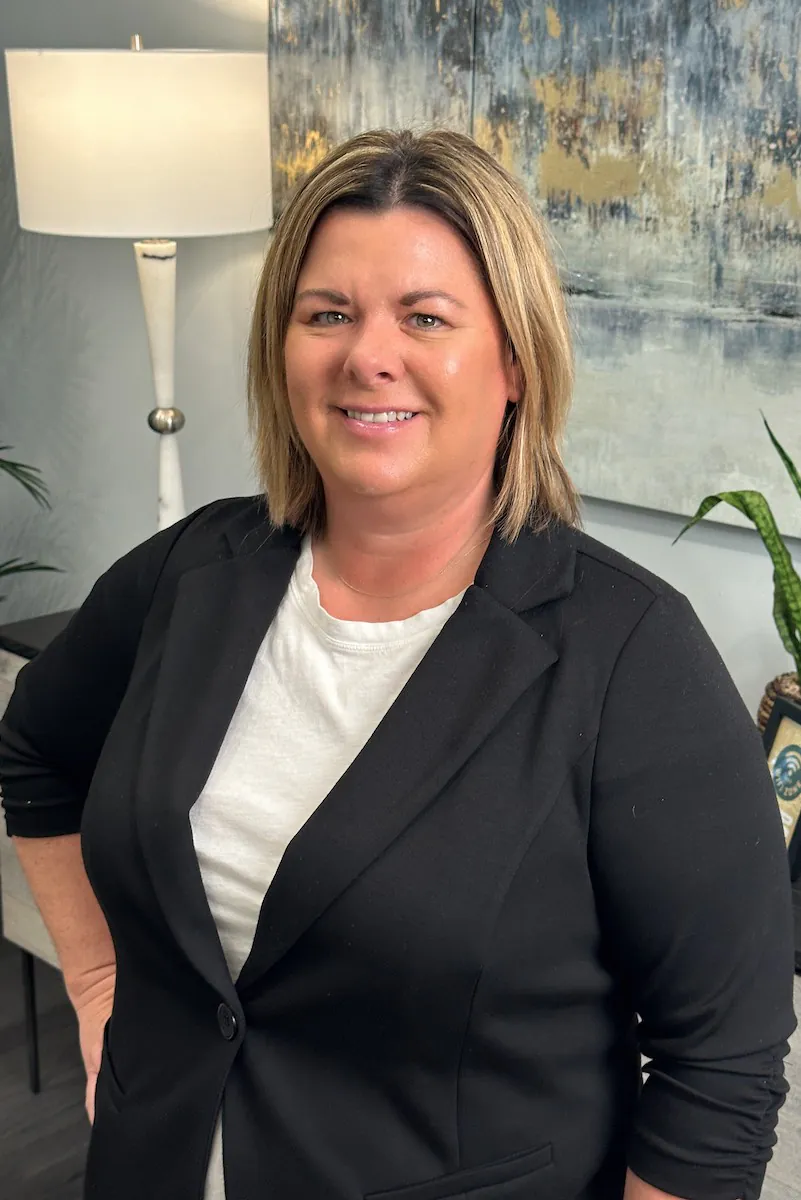 Hi, I'm Jen. Working in health care for over 25+ years I've learned how important it is to have a roadmap to better health. With information overload it can feel overwhelming when you are dealing with a health issue. I'm grateful to join a company that truly puts the clients needs first and cares deeply for each and every person. 
I've had to experience my own health concerns and journey with Lyme disease. It can feel very lonely at times and make you question "who do I turn to?". I've relied on my faith and digging deep inside to continue to fight for myself. Don't ever take "no" for an answer. 
In my spare time I love spending time with my husband of 24 years, my 2 kids and my extended family.
Hi, I am Erin. I am the Business Office Manager at Vitae Functional Medicine.  My passion is to help our clients understand that when you do the work, results will follow. I've had to do a complete 180 for my health, I know it's not an easy task. I hope that I can help you move through this journey and take some of that work load off your plate… or at least make it a little easier.  
Outside of work I love traveling with my husband and our 2 dogs.  We love road trips, hiking, snowboarding, anything outside in nature.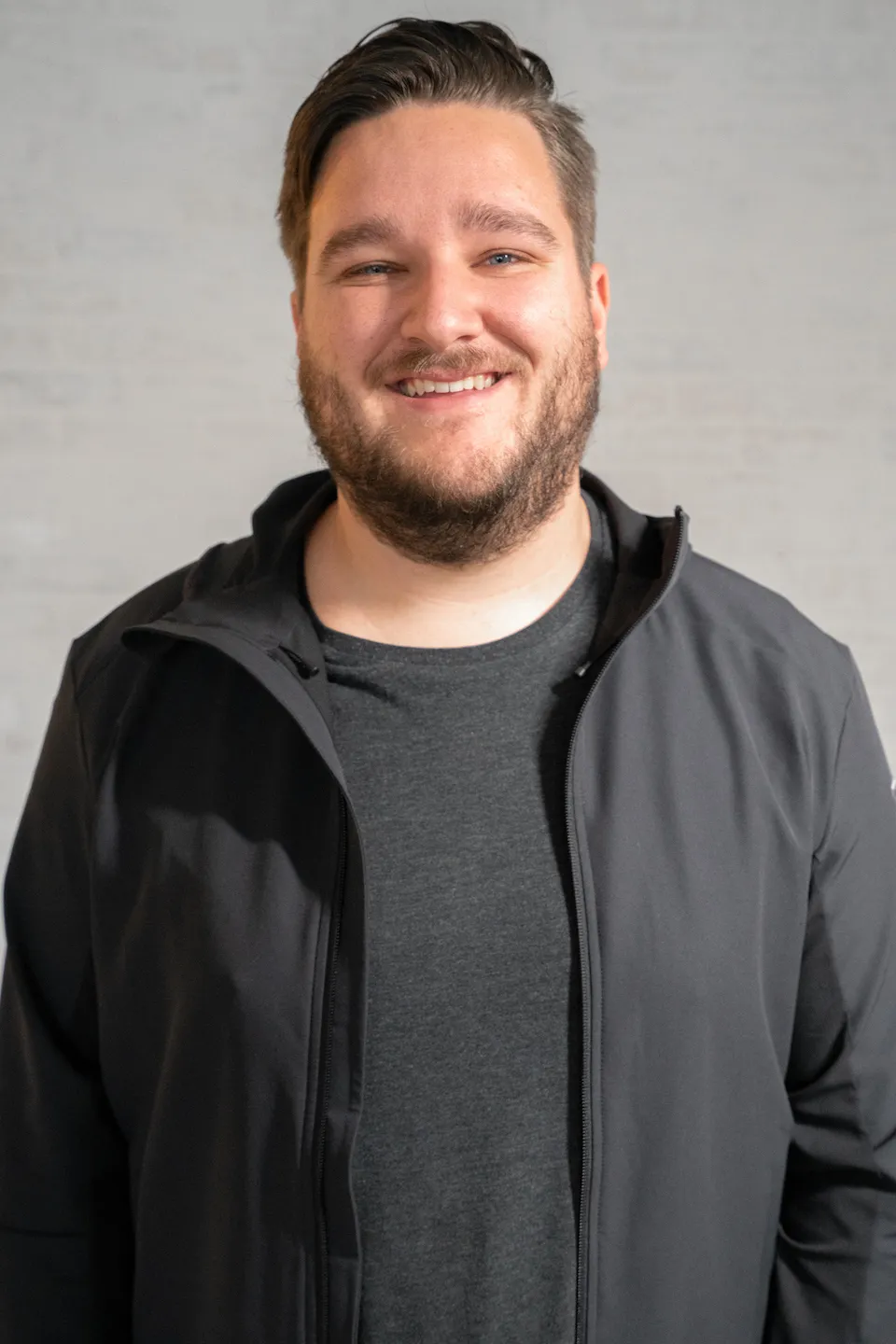 Hi, I'm Eric. I come from a marketing and advertising background, but few opportunities have been as fulfilling as helping others to find the same hope and healing that Vitae helped my own family to find.
I understand the impact chronic illness can have on a family, and it makes me passionate about the work I do here at the clinic.
When I'm not working, I enjoy spending time with my wife and kids, learning new skills, and writing.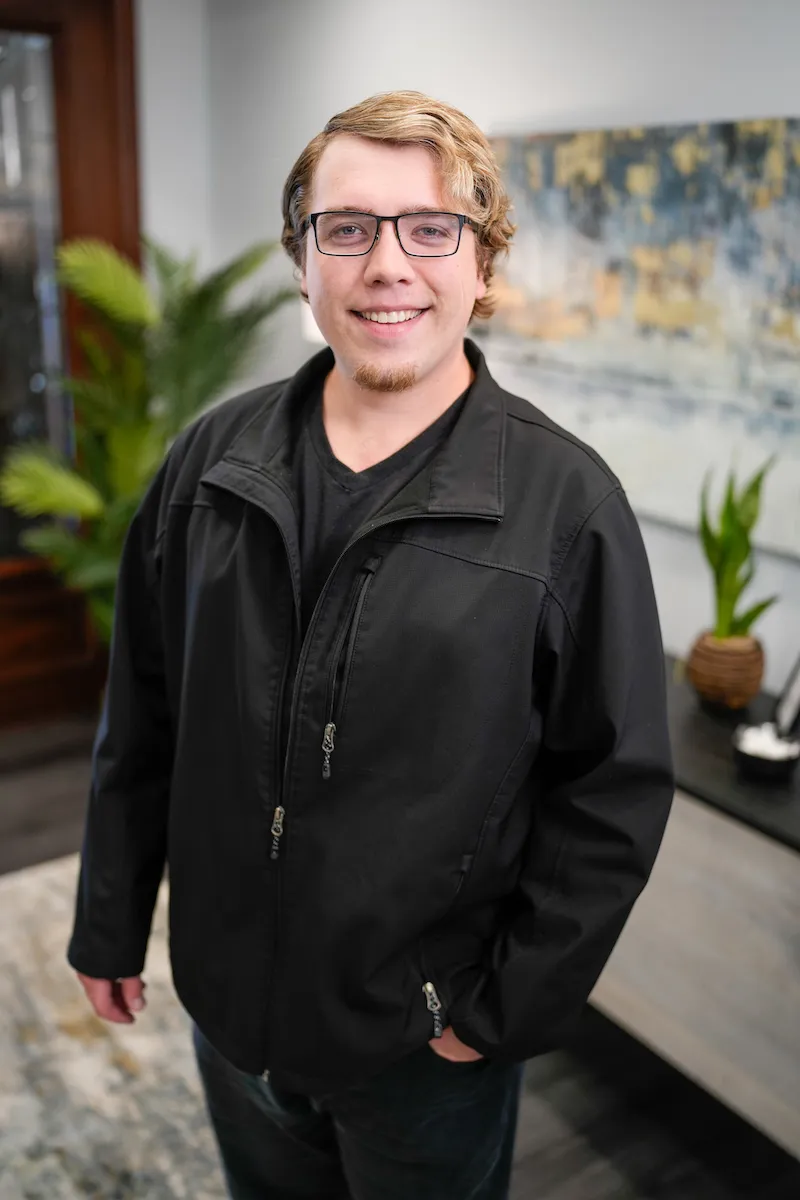 Hi, I'm Ben. Since childhood, music, storytelling, and people have been my passions. Each of those avenues led me to pursue a degree in Film, and for the past several years I've worked in the commercial ad agency realm, with artists and influencers all around the world.
More recently, the importance of health, in both the physical and mental space, has become a large priority for me. I've battled a chronic illness since my teens. Working both with and for Vitae has been a blessing I never knew I needed.
Outside work, I enjoy gaming with friends, working out and meditation, and buying/selling through auctions sites like eBay.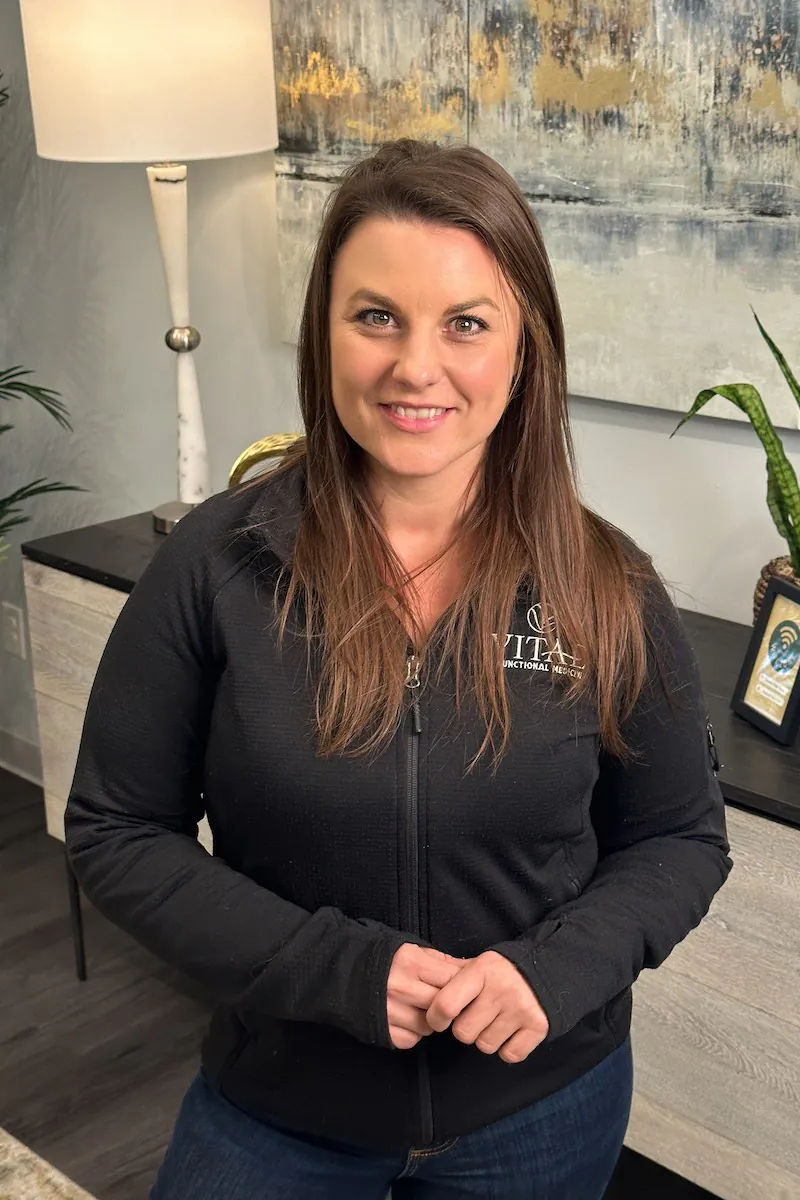 Business Ofice Assistant & Marketing Specialist
Hi, I'm Heidi. Vitae has been such an integral part of my own healing journey and I am so excited to be a part of the team to help bring that healing to others! This clinic has been a gift to me and I hope it can bring you to a place of peace with your health as it has for me.
Outside of work I like to adventure with my 3 kids. I thrive on a good dose of making music or being in nature – hiking, camping, biking, backpacking, snowboarding, or throwing a ball around.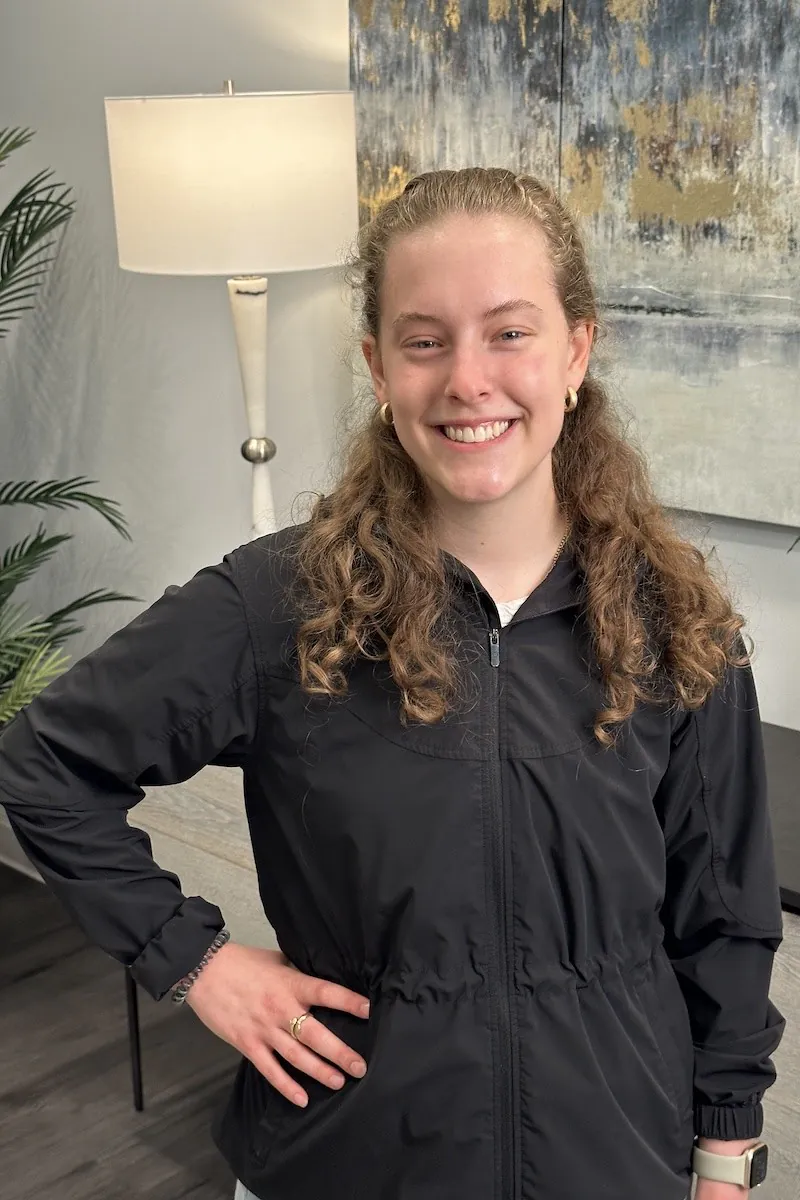 Executive Assistant & Marketing Specialist
Hi, I am Grace! I work with our operations and marketing team here at Vitae Functional Medicine. I am passionate about sharing the joy that I have with others and helping guide you the best that I can, in your journey with us at Vitae. I have a business degree from Crown College. I enjoy organization and working in the "details". 
Outside of work, I love spending time outdoors, whether that is camping, swimming, hiking, or longboarding.  You can also find me working on a DIY project with my fiance for our wedding this August, or spending time with my family, friends, and my dog.
I pray that the Vitae team can bless you, and help you heal and grow!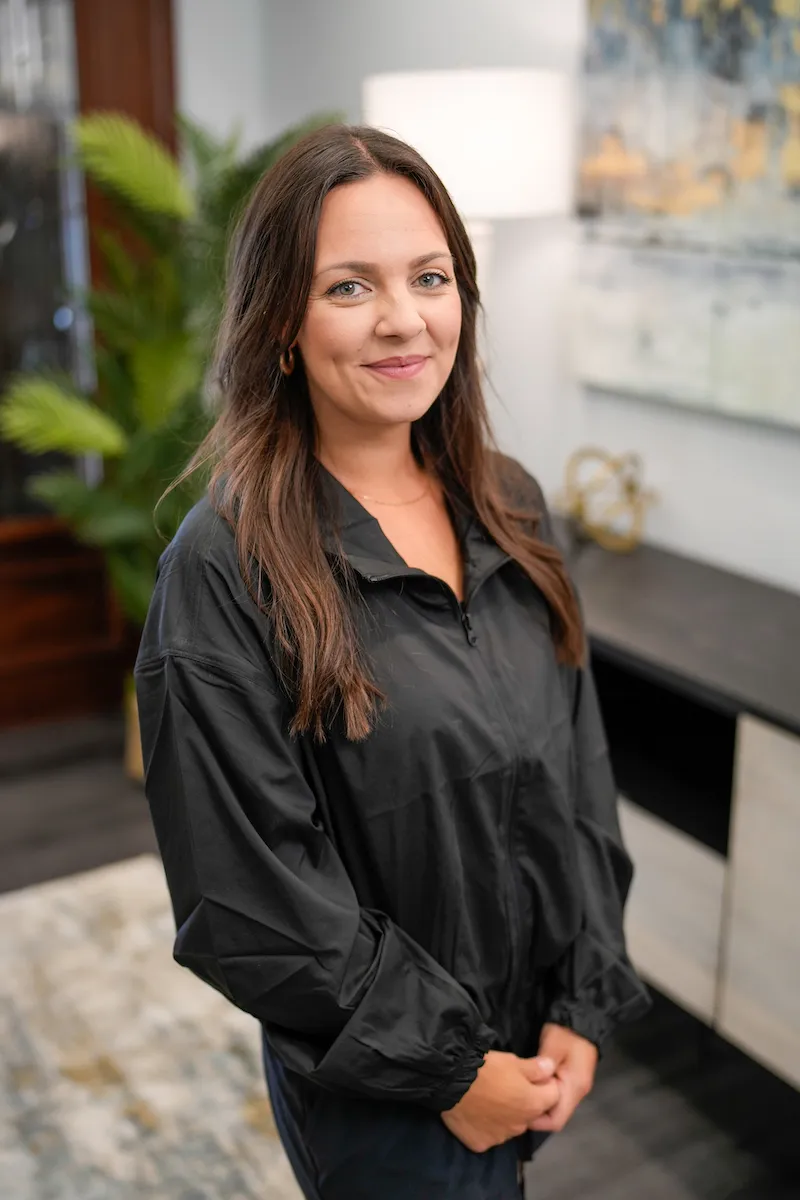 Hi, I'm Tawsha – a Wife and mother of two doing ministry as a family as pastors at a local church. Transplant to Minneapolis from San Diego and enjoying life in the Midwest, though still missing the ocean!
I became gluten and dairy intolerant last year and began my new journey of health. I'm eager to create foods that are healthy but also taste really good!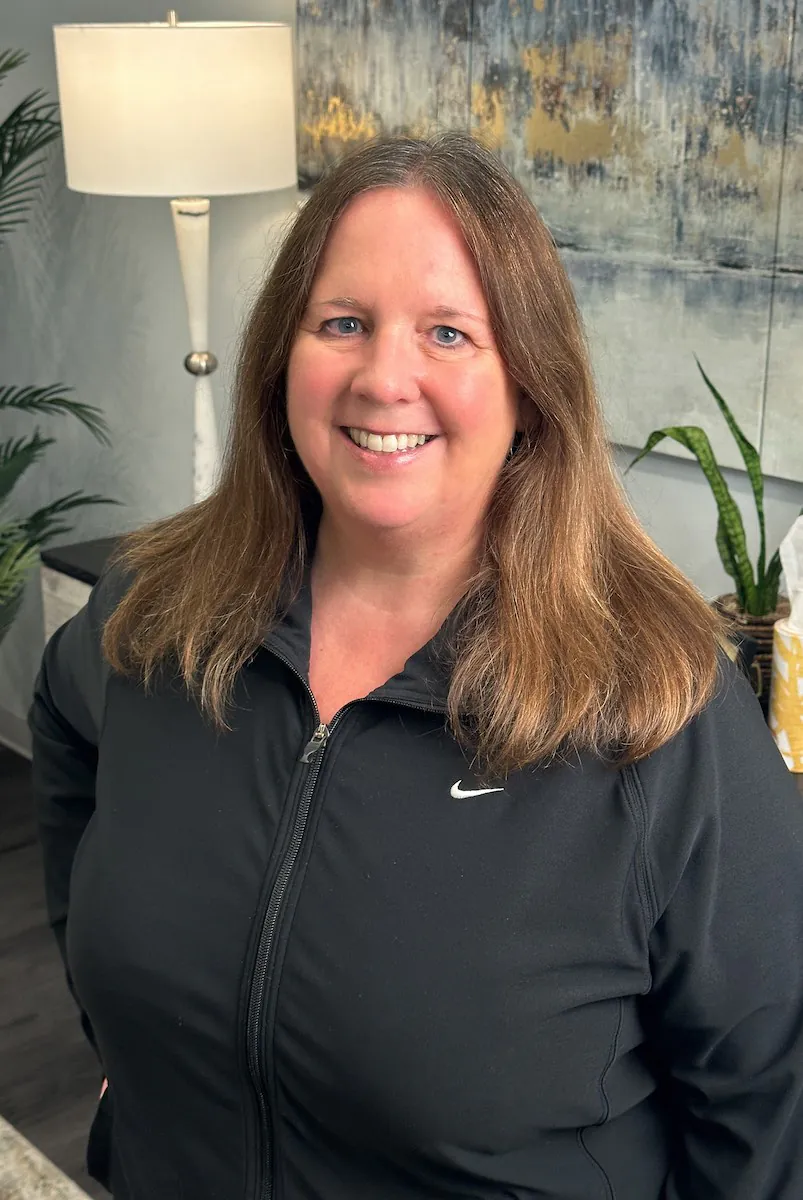 Hi, my name is Pam! I am a retired Registered Nurse that found her way back to the medical side of things, but at a much different pace. I am happy to help you with your lab orders and walk you through the initial process of anything lab related. 
Outside of work I love being creative…whether it is photography, flower gardening, sewing, or DIY-ing. I am a wife and mother of two kids, one who has flown the nest and the other a soon-to-be Senior. Then there is Bella, our Golden Retriever, who is always in need of love!